Hi I'm Anna! Welcome to my Blog!
I'm here to inspire and get inspired.
I blog about my everyday life, share my favorite recipes, the struggle with my weight and how I try to be fit, healthy and happy.
Hope you'll have a pleasant stay here!
Back to the beginning:
I was born on 8th October, 1990 in Hungary and I still live here.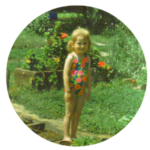 I've always been a creative, stubborn, a little bossy (okay…not just a little, but hey, someone has to be bossy…), a lot talkative leader (and organizer) with low self-esteem and self-confidence.
I fallen in love with the cooking and baking as a teenager. It helped my through the most stressful times, while I was getting better at it.
At the age of 16 I met my Love, Laci and we're together since 5th August of 2007. Engaged since Christmas of 2010.
At the University I studied to become an event organizer and finally met with my few but real friends.
Now I'm an administrator at the elementary school I studied in my home town and working with my mother and my fiancé.
Creating 'Anna Can Do It!':
Long before I started this blog I've been thinking about a place where I find inspiration, where I can inspire others, where I can share my everyday problems, happiness and something that keep me going.
Well, after a few weeks of preparation and searching on Pinterest, on 20th of February, 2014, I launched the Blog. First I started blogging at weebly.com, then moved to wordpress.com about half year later and finally I landed here, on wordpress.org last summer; now I'm owning my blog completely and I couldn't be any happier with it.
This was one of my best decision in my life. I love my blog, I'm proud of it and constantly working on to make it better.
When I was thinking about the name of the Blog I tried to find something timeless, something that will fit years later too and as I mentioned before, something that keep me going since I still have low self-confidence, I have to reassure myself from time to time that I can do what I want to do.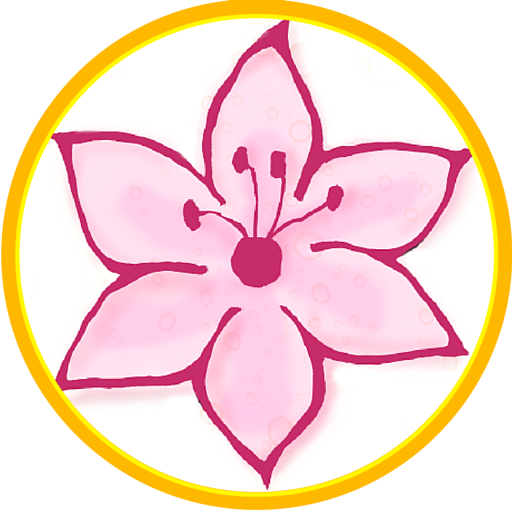 That's how I choose 'Anna Can Do It!'.
The logo flower is a simplified Amaryllis. I chose this flower because it means:
"Symbolic of success won after a struggle.".
About the Blog:
I'm just an average women with average job, so after 8 hours of working I do my grocery shopping, got home and cook for my family, do the dishes, workout, then blog about the meals I made for them and the workouts (and injuries) I did.
Just like everyone else, I need simple, quick, filling and delicious recipes, without much mess. I try to workout daily basis and try not to get injury (well I mostly fail at the last one), try to get healthy and as I mentioned at the beginning I try to be happy.
Beside the everyday dinner cooking I love to do experiments in the kitchen, love to try out new recipes, new ingredients, new ways to cook the meals I put on the family table. I won't lie, the result is not always edible, but I think that's the point of trying, you learn from your mistakes; and sometimes the mistake's result an even better dish than you originally planned!
So if you needs simple, delightful recipes, workout inspiration or read someone who probably understand your everyday problems, kitchen and workout fails, you're at the right place!
Fun facts:
My full name is Papp Orsolya Anna. Anna is my middle name, and my first name is Orsolya, but since it's harder to say and remember for those who are not Hungarian, I decided on Anna here.
I have hazel eyes and my original hair color is brown. Over the years I changed my hair color from brown to blonde to red and vice versa. Right now I'm on the way to go back to my natural hair color (haven't dyed since August 2016), which most likely to happen this year or early next year.
Mostly I'm a lemonade/citrus water lover. Otherwise a tea drinker, my favorite is the lemon flavored black tea. For coffee, I love coffee latte macchiatos. For alcohol (rarely) I prefer a refreshing cider.
Also, I'm a bookworm! Fan of the badass Grim Reaper/Private Investigator/God, Charley Davidson. Proud Slytherin.
I'm a Pinterest addicted, I think.
I'm allergy to dust, mold, feathers and dog's fur.
I hate dill and foods with dill, but I love dill pickles. I'm weird, I know.
My Top Posts:
To find more about me and how I started blogging, just check out the 'Start here' page!
For recipes and more, visit the 'Home' and the 'Recipe Index' pages!
Don't forget to follow me on social sites to keep updated!